BULLETIN
Bulletin No:       200                Volume:  22                          Thursday 15 December
 MEMBERS SHOULD BE PROUD OF THEIR EFFORTS IN CHRISTMAS TOY DRIVE FOR LES TWENTYMAN FOUNDATION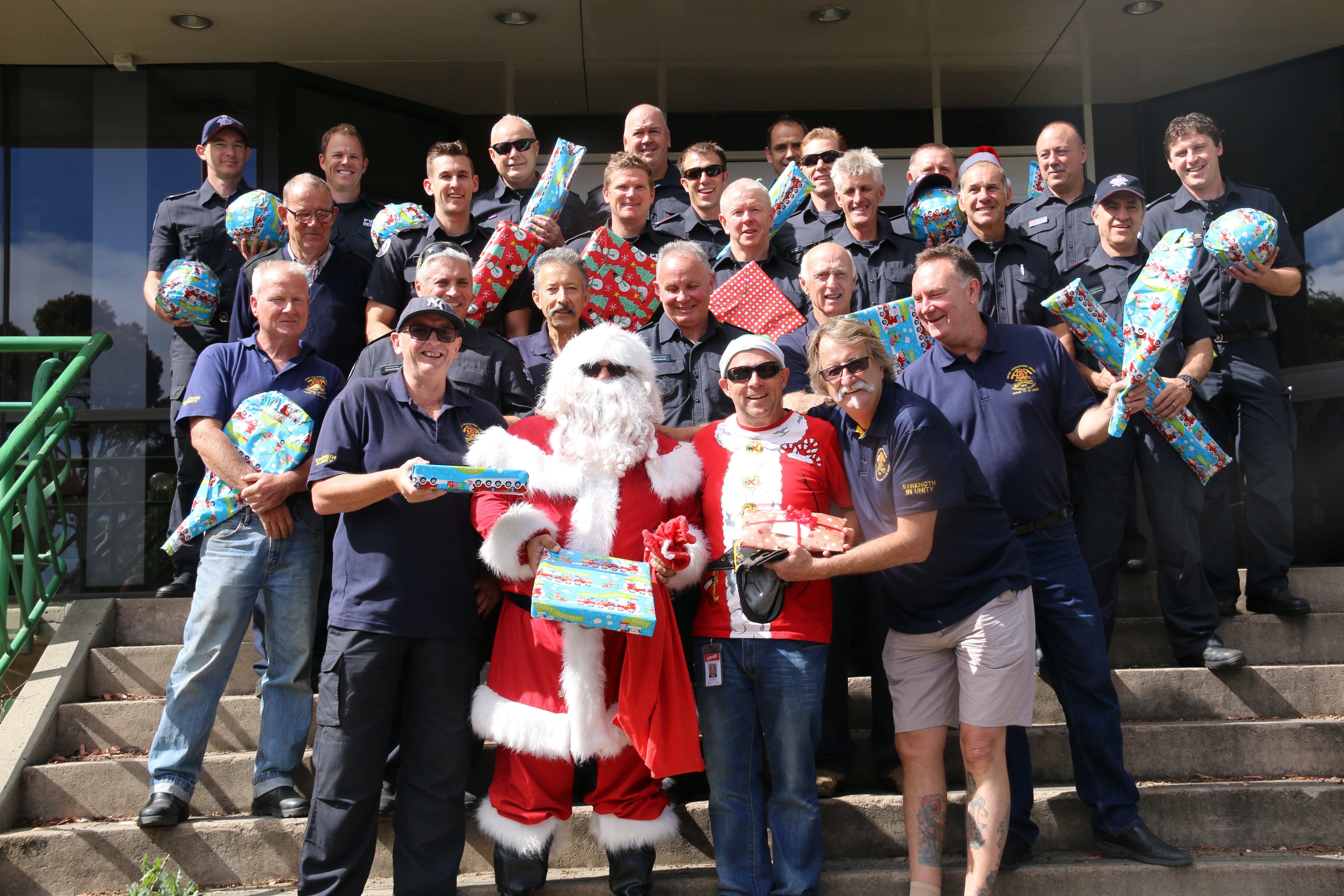 Just over a week ago a fire at little Saigon Market in Footscray destroyed the Les Twentyman offices along with the Christmas presents they had collected for their annual Christmas Party.
For many disadvantaged children the only presents they receive on Christmas day are provided by the Les Twentyman Foundation.
This morning UFU Members dropped off over a thousand gifts to the Les Twentyman Foundation to replace those lost in the fire.
Members should be proud of their combined efforts in this highly successful toy drive which saw Professional Firefighters from CFA and MFB Stations across the State provide the charity with an overwhelming amount of gifts for children in need this Christmas.
It took a convoy of five Fire Trucks to transport the gifts to the Les Twentyman foundation this morning where around 20 members helped to unload the presents into the foundations new offices in Sunshine.
Along with the toys a check for $14,500 from the Firefighters Charity Fund was also presented to Les Twentyman at the event.
The UFU would like to thank all members who donated gifts, money or time to this very worthwhile cause.
We would also like to thank the MFB and the Fire Services Museum for the use of the trucks for the event.
Strength in Unity
READ OUT AT MUSTER AND PIN ON NOTICE BOARD
Authorised by Peter Marshall, Branch Secretary