BULLETIN
Bulletin No:          261                    Volume:  21                        Tuesday 22 December 2015
To ALL UFU MEMBERS
UFU CHRISTMAS CAMPAIGN UPDATE: THE GIFT THAT GOES ON GIVING
Members' tireless and committed pre-Christmas campaigning efforts have been vindicated by a sterling public response. Approximately 2000 Grinch postcards, signed by members of the public in key Labor seats, are now en route to the Premier's office.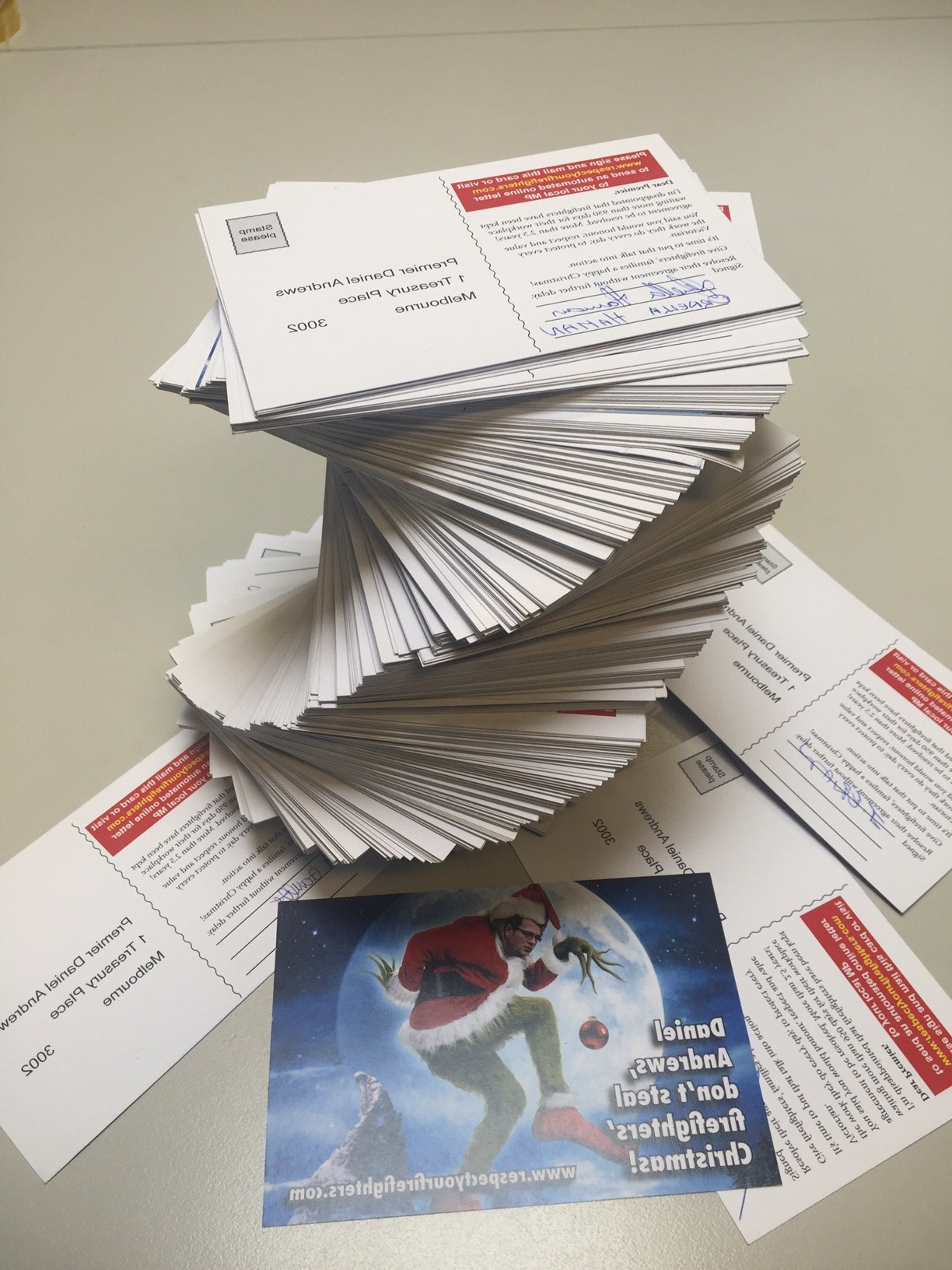 A further reminder that the Respect – Honour – Value Your Firefighters campaign website is still live. Members who haven't already done so are encouraged to put their name to the website's online letter – link here – and to share the web-link widely among friends and family, either by email or via social media.
The site is very quick and simple to use, and the letter generated will not only be sent to your local MP but also to Minister Jane Garrett and Premier Daniel Andrews.
Combined with the surge of postcards, an ongoing digital response will send Premier Andrews a timely and emphatic Christmas message.
Strength in Unity
READ OUT AT MUSTER AND PIN ON NOTICE BOARD
Authorised by Peter Marshall, Branch Secretary