UFU MEDIA
RELEASE:
FRIDAY 28 OCTOBER 2016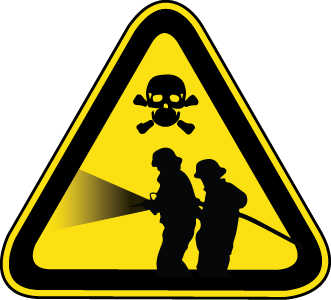 Fiskville crisis escalates as 323 victims come forward
 The Fiskville toxic exposure crisis is escalating with 323 volunteer and career firefighters now having come forward to seek advice and support after being knowingly exposed to toxic contamination at the CFA Fiskville training site in Victoria.
"Since we launched the victim register 323 volunteer and career firefighters have come forward, distressed about the impact of the exposure on their health," said Peter Marshall secretary of the United Firefighters Union.
"Volunteers went to this training facility to learn how to protect their local communities.  Now they find they have a ticking time bomb of toxic chemicals in their bodies.
"We are seeing unexplained skin rashes, chest infections, stomach and bowel issues, headaches, nausea and other symptoms.  The previous CFA Board knew this toxic exposure was happening and failed to act.
"The CFA and the MFB have not provided proper testing and screening.  Many of the victims have not even been identified.  The Andrews Government now needs to step in and take over the blood test process.
"We have known about the former CFA Board's negligence for some time but the full impact of this crisis is only just coming to light.  Media this morning reported the clean-up required at Fiskville as one of the reasons the CFA posted a $65 million net loss last financial year.
"Firefighters are being diagnosed with new unexplained diseases and health issues every day.  Each new illness that is identified sends shockwaves through Victoria's firefighting community.
"We just want the victims to know that they're not alone, they can speak up and they deserve to be heard.  These victims have unacceptably high levels of PFOS and PFOA in their blood, and the CFA has not told them what that means for their health.  Some firefighters have faced long delays in getting blood test results then inaccurate information has been provided about what those results mean.
"The State Government needs to takeover and deliver a transparent testing regime," said Peter Marshall.
Justice for victims of Fiskville means:
The victims of Fiskville are properly identified, receive health support and monitoring.
The victims of Fiskville receive appropriate compensation to support their families.
Those who were responsible for Fiskville are held to account.
Laws and regulations are implemented so this can never happen again.
For more information see: https://www.justiceforfiskville.com.au
Media contact:
Jessica Kendall 0414 679 857