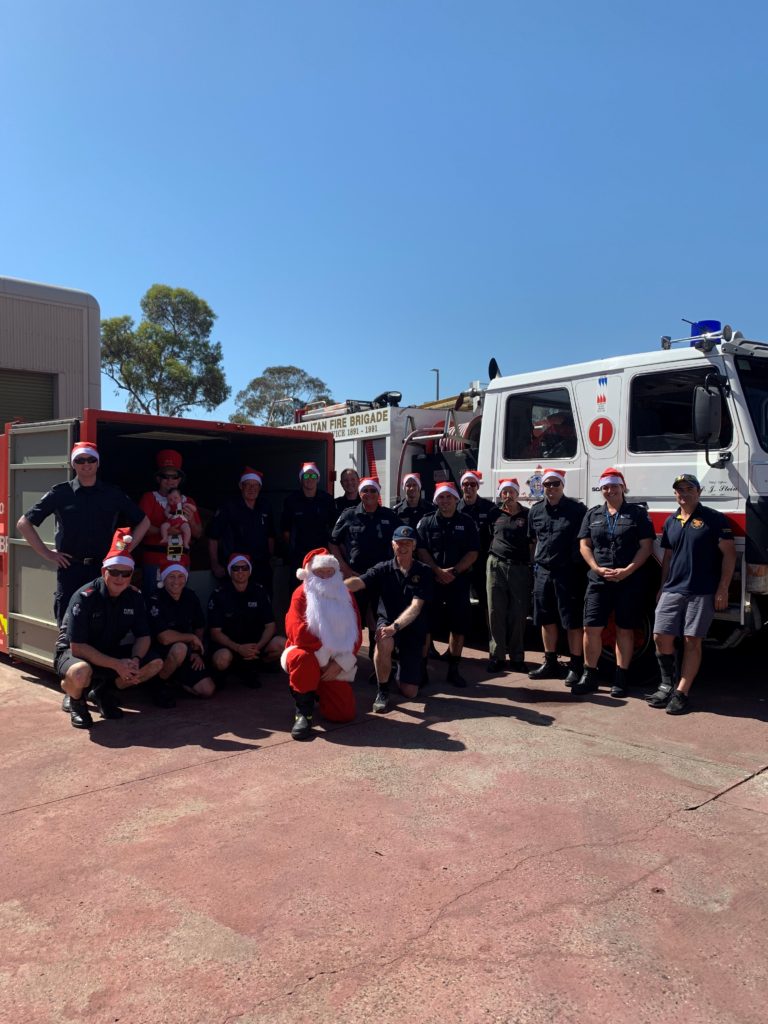 Christmas Day was, once again, a magical occasion for the children, teens and families of the Les Twentyman Foundation network and the Day could not have been done without the extraordinary efforts of UFU members.
For the 4th year running, professional career firefighters and UFU members purchased, wrapped and generously donated Christmas presents to kids, teens and families of the Les Twentyman Foundation network. 
From Geelong to Frankston to Eltham to Brunswick to Morwell – we had presents arriving from professional fire stations in the hundreds each day in the leadup to Christmas!
By 18 December, the UFU Office looked more like Santa's workshop with all surfaces and floor space adorned with over 1,000 gifts generously donated by UFU members. 
The UFU thanks those off-duty and on-duty members who braved the heat and loaded all presents into two antique trucks, a POD and another vehicle ahead of the LTF and UFU gift handover.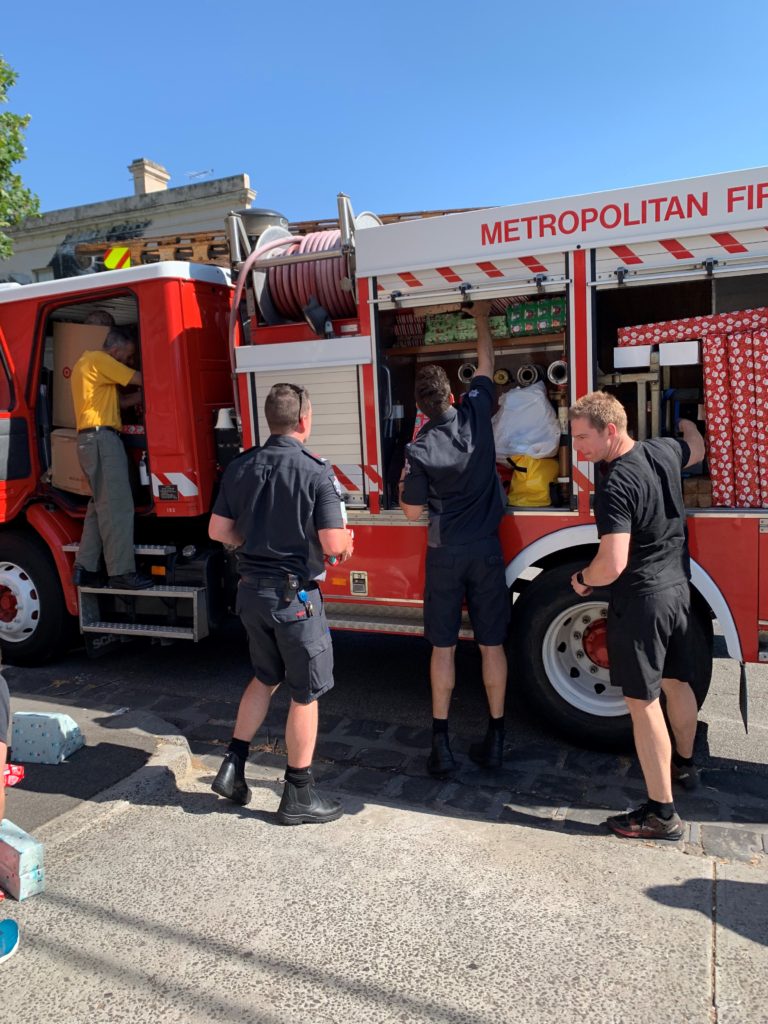 Those at the Les Twentyman Foundation now know that the preferred mode of transportation for UFU member Santa Claus is a fire truck, and not a sleigh …
On 20 December, UFU members grabbed a Christmas hat and braved the extreme heat to help UFU member Santa Claus deliver over 1,000 gifts to the Les Twentyman Foundation Office!
Santa made his first stop at Sunshine FS, to greet the on-duty crews and Les Twentyman, and to ensure that a further trailer-load of presents were loaded into the POD. 
All presents were then transported to the LTF Office in Footscray, where local crews came down to assist the LTF network with unloading all gifts.  The LTF then distributed the gifts to over 600 kids, teens and families in the leadup to, and at, the LTF Christmas Day breakfast. 
The Les Twentyman Foundation was, once again, overwhelmed by the generosity of UFU members.  The UFU sincerely thanks UFU members and professional career firefighters for spreading the Christmas cheer and donating their money and time to ensure that kids, teens and families in the Les Twentyman Network had a happy Christmas.
See more from the 2019 Les Twentyman Foundation Christmas …
The Les Twentyman Foundation have kindly produced a video about the day, which members are respectfully encouraged to watch at this link: https://vimeo.com/381708324
Members can view the full collection of videos, including the Channel 9 4PM and 6PM News cameos, at this link: https://vimeo.com/showcase/5647482
Members with Les Twentyman

Behind the scenes at 44 …

Behind the scenes at 44…

Filling up the LTF courtyard …