United Nations Expert Committee passes recommendation to ban PFHxS
As member will recall, earlier this year United Firefighters Union delegates attended the United Nations Stockholm Convention to advocate for firefighter health and safety on behalf of career firefighters in Australia and worldwide.
This was the first time that a trade union, and uniformed personnel, attended the Stockholm Convention. At this Convention, the UFU, on behalf of all professional career firefighters and with the support of the IAFF and NZPFU, led the charge on the world stage calling for a worldwide ban on the use of PFAS in firefighting foam. Following a plea that was both fact-driven and emotionally-charged, the Stockholm Convention voted to ban the use of PFOA globally, subject to certain exemptions.
Over the past week, UFU Delegates Commander Mick Tisbury and ACFO Marty Braid have worked diligently at the UN expert committee of scientists, the Stockholm Convention Persistent Organic Pollutants Review Committee, in a bid to convince the committee of the harms PFHxS cause career firefighters, the community and the environment.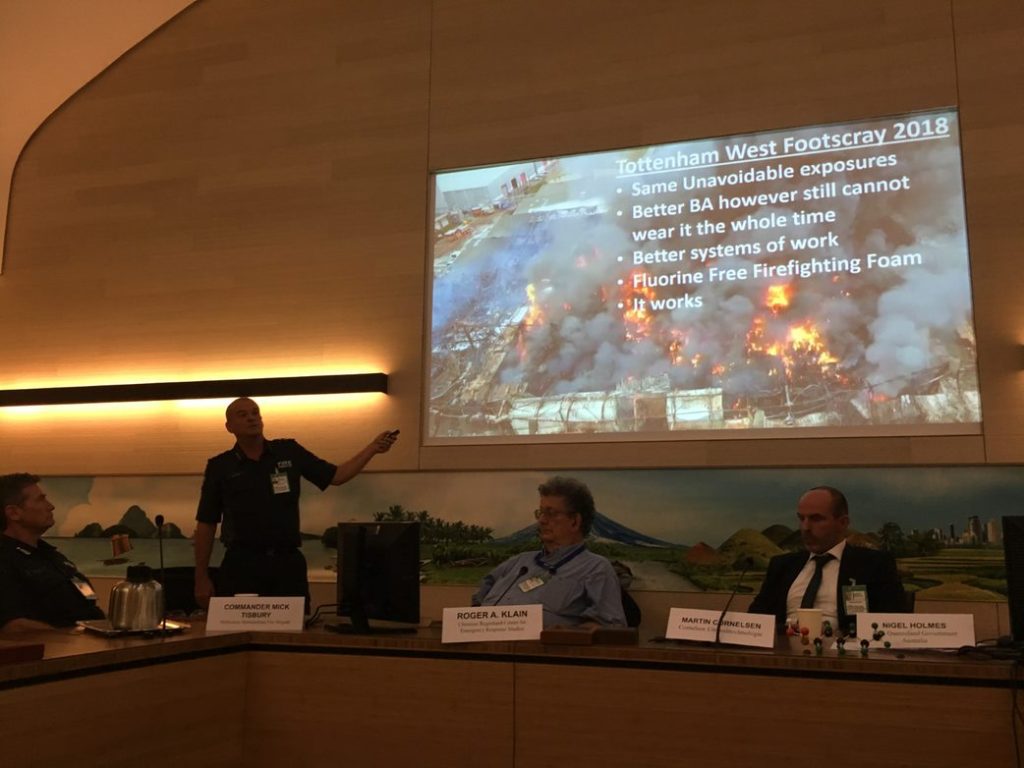 As described by IPEN, "PFHxS is a toxic chemical that was used by the fluorine industry as a replacement for two other fluorinated compounds, perfluorooctane sulfonate (PFOS) and perfluoroalkyl acid (PFOA)".
On 4 October 2019, the UN Expert Committee passed a resolution in the form of a recommendation to the next Stockholm Convention for a global ban of PFHxS without exemptions.
Without the expertise and experience of the end users in the room – being two professional career firefighters – the UN Expert Committee could not have appreciated or understood the way in which PFHxS-containing firefighting foams would be used and how they poison career firefighters as well as the community.
For more information on the ban, please refer to this IPEN release: https://ipen.org/news/un-expert-committee-recommends-global-elimination-toxic-chemical-harming-health-firefighters
This is another example of the UFU making a big impact on the world stage. Firefighter health and safety is at the forefront of the work of the Union and the opportunity to once again share with the United Nations the firefighter's experience is an immense privilege.
Congratulations to both Mick and Marty on their work this week.