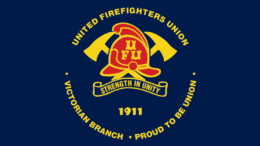 Employment Minister Michaelia Cash's repeated failure yesterday to justify federal intervention in the CFA confirms she is playing politics rather than acting in the public
interest.
Under questioning on Sky TV yesterday Minister Cash was repeatedly unable to point to any clauses in the firefighters enterprise agreement to justifying her claims of a
'UFU takeover'.
The Minister was unable to explain even the most basic points in relation to the agreement.